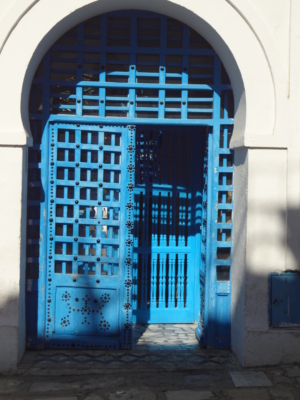 Last summer, I completed an internship at Ardent Mills in Albany, New York. Working at a mill of one of the largest companies in the USA provided me with the rare opportunity to directly expand my knowledge of the industry while also enriching my international experience. This internship has allowed me to cultivate new skills that enhance my confidence, and has positively cemented my passion for working within the milling industry.
Learning about the American method of conducting business in the milling field is of great importance to me, as it will help me progress within my career as well as heightening my global awareness of the industry. While working within various parts of the mill, I had the chance to observe how much importance Cargill accords to providing a safe working environment for their employees. This is clearly of imperative significance to the company, as statistics demonstrate that 1,000 days have passed without any injuries occurring in the mill. Moreover, while working within storage areas I expanded my knowledge of wheat blending- most specifically, the fundamental importance of achieving milling specifications and value targets. Some additional hands-on exposure to the cleaning house allowed me to observe the processes of wheat cleaning and tempering, as well as the various parts that constitute the grinding process – including break, sizing and reduction systems, and the importance of the roll gaps to maintain a good yield in relation with the extraction in different mixes and the maintenance of the rolls by verify the corrugation, the engagement, the speed rolls and change brushes and rolls. Once I progressed to working in the sifters area, I expanded my existing skills by learning to properly utilize a purifier in order to control flour quality and ash.
One of the most exciting and enriching parts of this internship, however, was to analyze the results of manual work in the laboratory in order to know expectations of the customers. Some of the main types of samples I investigated during this time include flour and wheat samples and to know different classification and ranges. This investigative process allowed me to build on my manual experience as well as understanding the scientific intricacies behind it.
Overall, this in-depth experience and direct exposure to the industry within which I plan to pursue a career has been imperatively valuable. I was further motivated by the helpfulness and friendliness of everyone in the mill – especially my mentor, who willingly shared his invaluable experience and expert advice. Not only was I presented with the chance to test and expand my existing skills within an industry environment, but I also increased my knowledge of the American milling process technique, milling diagram and overall company structure. The opportunity to learn and practice some technical English milling terminology, units and conversion has afforded me with additional cultural benefits that have allowed me to expand my overall awareness of the industry. Taking into account the truly vital professional experience that was presented to me through this internship, I would like to take this opportunity to express my gratitude to all those that have made this time possible and thoroughly enjoyable.
– Ali Sabeur Bouchahda
At the time of this internship, Ali was a student in cereal products at ENILIA-ENSMIC in France, working toward a BTS (a two-year undergraduate diploma). His family owns Minoterie et Semoulerie de l'Avenue Sadok Bey ' located in Tunis.