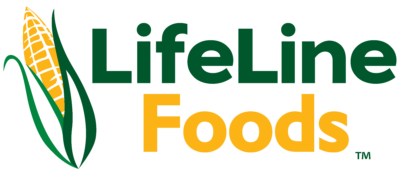 Title:  Corn Mill Manager
Department:  Corn Mill                                      
Reports to:  VP of Operations               
Location:  St. Joseph, MO
PRIMARY PURPOSE OF THE POSITION:
This position is responsible for effectively managing all aspects of the milling process, to include both the Main Corn Mill and the Specialty Corn Mill.  In addition, this position is responsible for overall mill conditions, scheduling of critical equipment Preventive Maintenance (sifter inspections, etc.), ongoing mill maintenance, and verification/implementation of systems to ensure food safety and quality.  Must also provide direction and training to department employees, develop and adhere to departmental financial budget, and coordinate product flow with other areas of the business (e.g., Shipping, Bin Complex, Extruder, etc.).
SUPERVISION: Directs the activities of, and is accountable for, the results produced by employees in the following positions.
Corn Mill Operators (at least 2 per shift)
**This position will also serve as a Site Superintendent during non-regular business hours to support 24/7 exempt-level coverage for the facility, which will encompass all areas of the business (Shipping, Bin Complex, Extruder, Masa, Elevator, Maintenance, Security).
KEY RESPONSIBILITIES: The following statements describe the key responsibilities to be performed by the position.  Key responsibilities are those the individual must be able to perform unaided or with the assistance of a reasonable accommodation.
Provides general direction to, and oversees the work of, the Corn Mill department by establishing guidelines to ensure safe and efficient operations of both corn mills.
Communicates with Bin Complex and Extruder areas to ensure needed product is transferred in a timely manner to meet customer demands.
Develop continuous improvement initiatives to increase prime yield productivity.
Monitors performance data and performs quality checks as necessary.
Completes all paperwork accurately to comply with HACCP, traceability, FS, and quality requirements.
Maintains excellent position relevant to GMPs.
Establishes and maintains high levels of sanitation, dust control and audit readiness in both corn mills.
Work closely with maintenance team to develop programs to maximize run time efficiency for each corn mill.
Develops and adheres to departmental budgets.
Facilitates milling updates with senior leadership, addressing current inventory, quality and capacity.
Responsible for payroll administration for all direct reports.
Responsible for implementing and maintaining the safety programs in respective areas of responsibility by creating safe working conditions and assuring compliance with safety policies and practices.
Manages departmental staffing and work schedules according to budgets and organizational need.
Monitors employees' performance and provides performance evaluations for all direct reports.
Maintains and adheres to the LifeLine Foods Code of Team Behavior.
LifeLine Foods' philosophy is to maintain a flexible, cooperative, and collaborative work environment. In that regard, this position will be expected to perform duties outside the key responsibilities.
Responsible for food safety and quality.
MINIMUM REQUIREMENTS: The following is the requisite education and/or work experience for this position.
Bachelor's degree (Milling Science highly preferred) and at least 5 years of leadership experience in operations, or at least 10+ years of technical/supervisory experience (preferably in a milling environment).
SUCCESS SKILLS: The following are the skills needed to be successful in this position. Examples; leadership, communication, innovation, conflict management, problem solving, self-starter, etc.
Leadership/Empowerment – Ability to provide vision and direction and align resources appropriately.  Employs a leadership style that inspires others to perform to their maximum capabilities.  Perseveres in times of crisis and handles adverse circumstances effectively.
Coaching/Developing Others – Recognizes promotable talent and provides opportunities for development to ensure people are ready for critical assignments.  Manages performance issues through feedback and proper corrective actions.
Problem Solving – Ability to effectively communicate, both orally and in written form, with high levels of clarity, meaning and persuasion.
Drive for Results – Ability to achieve results consistently despite obstacles.  Monitors progress against goals, identifies issues and takes corrective action early.
Innovation/Creativity – Continuously looks for innovative and creative ways to improve processes and address challenges and issues.  Demonstrates the ability to take risks and to find new and better ways of accomplishing goals.
Business Knowledge – Thorough understanding of the business, from supplier to consumers.  Ability to analyze business issues or opportunities and a broad range of insights.  Cross-functional expertise.
Learning – Ability to actively pursue new approaches and methods and demonstrates openness to feedback and incorporates in behaviors; challenges existing assumptions and methods.
Teamwork – Ability to develop positive working relationships with a wide range of employees; partners and gains commitment from others in accomplishing work.
Customer Focus – Listens carefully to customers (internal & external) and identifies/understands their requirements.  Interacts in an effective and positive manner with customers.
Apply at http://www.lifeline-foods.com/.
Posted 1/17/2019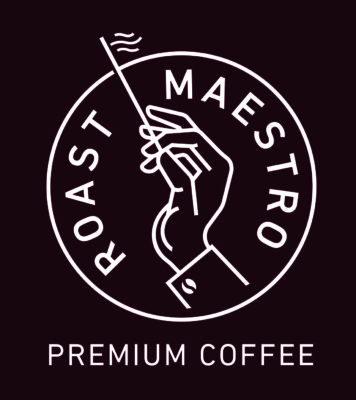 Job Purpose:
Oversees the daily workings of warehouse operations. Plans, manages, and implements schedules to ensure deadlines are met, and maintains a high quality standard of product production and delivery.
Coffee Factory Operations Manager
Job Duties: (Roast Maestro)
Manages the growth and success of the team
Coordinates activities that affect operational decisions and business requirements
Responsible for the production, procurement, and planning of daily operations
Communicates with all relevant employees to ensure delivery times are met
Plans, schedules, and reviews workload and manpower to make sure targets are being met on a cost-effective basis
Manages the stock control, and checks that inventory records are accurate
Ensures the production team has enough time to manufacture and deliver products based on the client's request
Creates a detailed schedule based on strict deadlines
Communicates any changes in the order or delivery date to relevant parties
Monitors production standards
Makes sure the working environment maintains access to quality equipment
Purchases materials and services required for production
Follows up on interruptions to the order
Organizes, plans, and implements inventory activity
Confirms that health and safety regulations are followed
Provides guidance to employees
Operations Manager and Qualifications:
Prior Warehouse and/or Managerial Experience Preferred; Highly Organized; Production and Planning Skills Required; Understanding of Stock Management Systems; Ability to Manage Time and Workload Effectively; Excellent Communication Skills, Both Written and Verbal; Leadership Skills; Experience in Negotiating and Working with Suppliers; Ability to Work in a Team Environment; Strong Problem Solving Skills; Strong Attention to Detail; Ability to Engage and Motivate Others; Drive to Achieve Results
Candidates should submit their resume to this email address: info@roastmaestro.com
Posted 12/8/2018
Opportunities in Latin America
Opportunities in the Middle East and Africa
Milling Companies
(some of which are Fortune 500 companies)