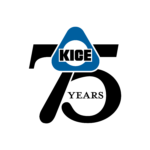 Position Title and Description:
Technical Miller / Project Manager
Position leads turn-key projects from conception to completion.  Position also provides technical support to all flour milling projects.
Essential Functions:
Work alongside customers and Kice personnel in the development stages of a project. Work includes the development of flow sheets, layout drawings, schedules and budgets.
Manage turn-key projects and lead the efforts of all parties, including sub-contractors.
Provide on-site support and supervision as required. Needs vary on each project.
When a project involves flour milling, the position will provide technical support throughout the life of the project.

Validate flow sheet design and/or create milling flow sheet.
Coordinate communication between our Brazilian milling partner, our customer and us.

Commission projects (lead start-up).
Maintain ongoing relationships with past customers.
Travel as required, estimated at 25%.
Essential Aptitudes
Invention and Tenacity
Position must excel at both the design of a new project and have the tenacity required to stick with the project all the way to completion.
Position must be comfortable owning a project and all responsibilities that come with it.
Mechanical, hands-on abilities.
Qualifications
BS in Milling Sciences and related experience in project management, bulk solids processing, and technical milling.
Strong interpersonal skills, healthy self-awareness and genuine desire to lead and serve all stakeholders.
General knowledge of AutoCAD 2D and 3D design software.
Experience leading large, capital projects.
Applicants can apply via email to careers@kice.com  or at: http://bit.ly/TechMiller
Posted April 11, 2021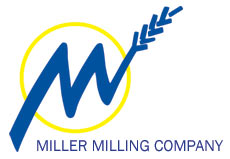 POSITION TITLE:
            Shift Miller
REPORTS TO:                 
Head Miller OR Manufacturing Manager
CLASSIFICATION:
           Salaried, Non-Exempt/hourly
REVISED:
                          April, 2015
Summary:
The Shift Miller is responsible for reviewing the monitoring and inspection of the product, equipment and processing steps of raw ingredients through finished goods, including monitoring ingredients, formulations, and processing procedures, to ensure production to designed quality standards, using correct procedures as prescribed by company policy and federal standards.
Primary Duties:
Milling
Review and manage the flow sheet of each mill and know how to make adjustments to the mill to optimize yield and throughout maintain consistent quality.
Identify the different varieties of wheat and make all products to the customer's specification during their shift.
Observe equipment operations to ensure smooth operations and any malfunctions can be detected and corrected.
Identify and assist with the resolution of problems in the mills as well as assist with maintenance on the milling equipment.
Examine products to verify conformance to quality standards.
Clean work areas and equipment, including the cleaning and lubricating of equipment.
Confirms product has correct mix and is weighted out to specific customer specifications.
Lab & Other Responsibilities
Conduct laboratory analysis accurately, precisely and punctually as described by approved methods, record results and verify accuracy.
Comply with prescribed test procedures and sample handling protocols
May be responsible for providing supervision to hourly mill personnel, providing work direction and counseling as needed.
Perform other duties as requested.
Qualifications:
High School Diploma or equivalent experience
1 year minimum experience as an assistant miller or equivalent related milling experience
Demonstrates effective Communication Skills – written and verbal
Thorough knowledge of all mill equipment and basic maintenance needs
Knowledge of different wheat varieties
Knowledge of grain science and analytical procedures
Strong mechanical aptitude and ability to troubleshoot production problems
Proficiency with Computers and in Microsoft Office
Willing and able to work with wheat products i.e. no wheat/gluten sensitivity
Candidates can apply online here.
Posted March 23, 2021
Reporting to: Milling Manager
Job Description
As the Lead Mill Operator, you are accountable for the operation of the Oat Mill and Pellet Mill during your shift. You are responsible to ensure appropriate testing, documentation, maintenance, cleaning and other general duties (as assigned by the Milling manager) are performed.  You are also responsible to provide direction to the Assistant Mill Operator to ensure that all milling tasks are completed each shift as a team.
Key Responsibilities
Operation of the mills to optimum run time and capacity.
Monitor the mills to ensure targeted quality is met with maximum production yield in mind.
Ensure minor maintenance, including trouble shooting, diagnosing and general repairs of mills are completed. This includes addressing holes, leaks in equipment, plugs, legs and other miscellaneous repairs throughout the oat and pellet mill.
Maintain a clean work environment by sweeping, cleaning up piles of product, blow downs, and general cleanup throughout the facility.
Ensure that the milling team follow required Food Safety and Workplace Health and Safety rules and regulations.
Perform frequent testing of the product to ensure quality control measures are met.
Complete all required documentation on every shift.
Other duties as assigned by Milling Manager.
Accountability
As the Lead on shift your accountabilities include, but are not limited to:

Ensuring maximum run time is achieved.
Ensure quality of product is met.
Verify that general housekeeping is addressed each shift.
Verify all documentation of both mills is completed and accurate.
Food Safety and Workplace Health and Safety rules and regulations are followed by all operators on shift.
Troubleshooting of equipment is performed to the best of your abilities prior to requesting assistance from Milling Manager and Maintenance Department.
Ensuring that time is used productively and efficiently by Lead and Assistant Mill Operators throughout the shift.
Ensure the completion of other daily tasks as assigned by Milling Manager.
Please send resumes to info@buffalocreekmills.ca
Posted February 22, 2021
Opportunities in Latin America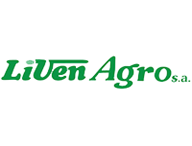 DIRECTOR DE MOLINO
Liven Agro S.A. es líder europeo en la producción de maíces para la industria agroalimentaria. Estamos especializados en todo tipo de maíces para las diferentes ramas de la alimentación humana. Procesamiento del grano en sus diferentes productos básicos, sémola de maíz, harinas. Seguimiento del cultivo en campo, recolección, almacenamiento, selección limpieza y envasado según las necesidades de los clientes. Desde Liven Agro S.A. apostamos por el talento que quiera asumir el desafío de ayudarnos a cumplir con proyectos estimulantes que requieren de investigación y desarrollo para la innovación agrícola.
Descripción de la oferta
Reportando a gerencia, la persona seleccionada deberá: Dirigir el sistema de producción de nuestro molino garantizando la satisfacción de la demanda de nuestros productos en un 100% en términos de volumen, calidad y oportunidad. Lo hará mediante los principios de ingeniería aplicados al diseño, optimización de procesos y resolución de problemas así como a la evaluación e implementación de nuevas tecnologías.
Funciones laborales esenciales:
Gestionar la calidad, formulación y seguimiento de presupuestos, políticas de seguridad e higiene industrial.
Comparar las tecnologías disponibles internas y externas e impulsar mejoras en relación a las existentes.
Proponer mejoras en el diseño de equipos y proveedores.
Estandarizar operaciones y metodologías.
Ayudar a resolver problemas técnicos aplicables en planta.
Establecer metas y liderar el cumplimiento del plan de producción en términos de productividad, calidad y costes.
Trabajar en colaboración con otros departamentos en la implementación de enfoques innovadores para la operación y el mantenimiento de la planta.
Asegurar el buen funcionamiento de las máquinas y/o equipos detectando y coordinando las necesidades de mantenimiento mediante la asistencia técnica, informe de fallos y la participación en el mantenimiento preventivo y correctivo.
Analizar periódicamente los diferentes procesos a fin de identificar fuentes de ahorro que rentabilicen la operación, controlando estándares de producción, mano de obra, consumo y calidad, de acuerdo a los parámetros establecidos, manteniendo así la calidad de los productos.
Detectar las necesidades de nuestros clientes y traducirlas en estrategias que permitan generar rentabilidad en el negocio a través de soluciones tangibles y efectivas.
Habilidades requeridas:
Liderazgo: gerencia de equipos, comunicación efectiva, toma de decisiones, proactividad.
Auditoría de procesos: manejo de indicadores, estrategia empresarial, excelencia operacional y mejora continua.
Gerencia de proyectos industriales: desarrollo de planes de inversión, implementación tecnológica y operacional para plantas procesadoras de cereales
Manejo de Microsoft Office (Excel avanzado) y Autocad
Pensamiento analítico, estratégico y conceptual orientado tanto al detalle como a resultados.
Inglés avanzado, C1.
Gran conocimiento de una variedad de operaciones de unidades de proceso. Algunos ejemplos incluyen manejo del grano, limpieza y molienda de maíz, transporte de productos, sistemas de control de polvo, empaque y / o carga de recipientes a granel, sistemas de automatización y almacenamiento.
Educación y Experiencia requerida:
Licenciatura en los campos de Ingeniería, Ciencias de la Molienda, Fabricación de Producción, Tecnología, Procesamiento de Alimentos u otro campo relacionado.
Experiencia mínima de 3 años en sistemas productivos de plantas de molino de maíz.
Otros datos:
Proyecto estable con posibilidades de crecimiento profesional a largo plazo dentro de la compañía.
Si encajas con el perfil o conoces a alguien que lo haga, envíanos el CV a: rrhh@livenagro.com.
CHIEF MILLER
Liven Agro S.A. It is the European leader in the production of corn for the food industry. We are specialized in all types of corn for the different branches of human consumption. Processing of the grain in its different basic products, corn grits, flours. Monitoring of the cultivation in the field, collection, storage, selection, cleaning and packaging according to the needs of the clients. From Liven Agro S.A. We are committed to the talent that wants to take on the challenge of helping us fulfill stimulating projects that require research and development for agricultural innovation.
Offer description
Reporting to management, the selected person must: Direct the production system of our mill, guaranteeing 100% satisfaction of the demand for our products in terms of volume, quality and timeliness. It will do so through engineering principles applied to design, process optimization and problem solving as well as to the evaluation and implementation of new technologies.
Essential job functions:
Manage the quality, formulation and monitoring of budgets, safety and industrial hygiene policies.
Compare available internal and external technologies and drive improvements in relation to existing ones.
Propose improvements in the design of equipment and suppliers.
Standardize operations and methodologies.
Help solve technical problems applicable in the plant.
Establish goals and lead the fulfillment of the production plan in terms of productivity, quality and costs.
Work collaboratively with other departments in implementing innovative approaches to plant operation and maintenance.
Ensure the proper functioning of the machines and / or equipment by detecting and coordinating maintenance needs through technical assistance, fault reporting and participation in preventive and corrective maintenance.
Periodically analyze the different processes in order to identify sources of savings that make the operation profitable, controlling production, labor, consumption and quality standards, according to the established parameters, thus maintaining the quality of the products.
Detect the needs of our clients and translate them into strategies that allow generating profitability in the business through tangible and effective solutions.
Required skills:
Leadership: team management, effective communication, decision making, proactivity.
Process audit: management of indicators, business strategy, operational excellence and continuous improvement.
Management of industrial projects: development of investment plans, technological and operational implementation for cereal processing plants
Management of Microsoft Office (advanced Excel) and Autocad
Analytical, strategic and conceptual thinking oriented to both detail and results.
Advanced English, C1.
Great knowledge of a variety of process unit operations. Some examples include grain handling, corn cleaning and milling, product transportation, dust control systems, packing and / or loading of bulk containers, automation and storage systems.
Education and Experience required:
Bachelor's degree in the fields of Engineering, Milling Science, Production Manufacturing, Technology, Food Processing or other related field.
Minimum experience of 3 years in production systems of corn mill plants.
Other data:
Stable project with possibilities for long-term professional growth within the Company
Send your CV to: rrhh@livenagro.com
Posted December 29, 2020
Opportunities in the Middle East and Africa
Milling Companies
(some of which are Fortune 500 companies)