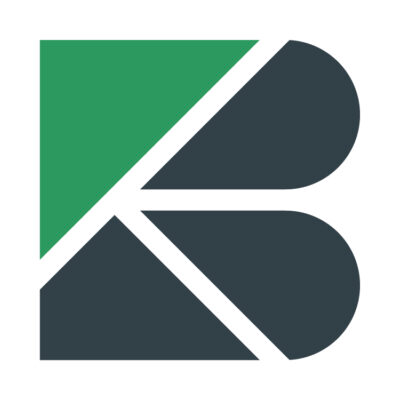 Milling Service Technician
REPORTS TO
Processing and Milling Director
NATURE OF WORK
Start-up, training and service of Omas, Schule, and BoMill equipment used in the milling, grain, food and industrial sectors.  Based in our Des Moines, IA facility.
DUTIES AND RESPONSIBILITIES
Primary Technician on Omas, Schule, BoMill equipment for milling, grain, and food installations.
Responsible for visiting sites to provide, start-up / operator training, maintenance training, and troubleshooting inspections and repair work.
Cross training to learn and work with other proprietary process technology.
Other duties as assigned.
KNOWLEDGE / ABILITIES / SKILLS
Positive attitude and proactive approach.
Knowledge and use of hand tools and small power tools, drills, and grinders, etc.
Knowledge in the use of personal computers and programmable logic software for basic trouble shooting.
Demonstrate ability to read, interpret, understand and comply with technical instructions/manuals/diagrams.
Knowledge of motor control methods.
Knowledge of electrical and mechanical troubleshooting techniques.
Knowledge of variable speed frequency drives and inverters.
Ability to work in a safe manner.
Demonstrated proficiency in Microsoft Office including Word, Excel, PowerPoint, and Outlook.
Excellent organizational ability and a very high attention to detail.
Ability to work independently with minimal supervision.
Ability to travel required. The ideal candidate has a farm or agricultural background, experience in milling or grain processing.
Ability to proficiently communicate verbally and in writing using the English language.
EDUCATION
Satisfactory completion of a two year (minimum), post secondary Vocational/Technical school of study in one or more of the following areas; electrical, electronics, robotics, mechanical systems or maintenance engineering and 1-4 year industrial experience; or
High school diploma or its equivalent and 2-6 years industrial maintenance experience.
OTHER REQUIREMENTS
Extensive travel will be required.
Candidate should possess or be able to obtain a passport.
Must have clean driving record and valid drivers license.
Candidate may be asked to work weekends or 2nd
Candidate will be asked to work in harsh environments such as hot or cold weather conditions, dust and some possible hazardous conditions.
Candidate may be required to work on elevated platforms or scaffolding and in confined spaces.
Be able to lift up to 70 pounds.
Drug & Alcohol testing required.
KEY ACCOUNTABILITIES
Capable of learning, understanding, and explaining the mechanical functions of all Omas, Schule, and BoMill equipment, including a working understanding of Cimbria products. Maintain a level of mechanical proficiency to be able to handle occasional troubleshooting of machines made by Omas, Chule, and BoMill.
Ability to coordinate effectively with factories to resolve problems which are beyond the Technician's personal experience or training.
Ability to handle customers in a professional and polite manner to resolve all service issues with a positive outcome.
Maintain a willingness and ability to travel extensively, including on short notice.
Posted November 4, 2022

About PureField Ingredients:
PureField Ingredients produces quality food ingredients and biofuels from pure, natural Midwest grains under the Heartland brand. PureField operates two integrated plants in Russell, Kansas, including the largest vital wheat gluten manufacturing facility in North  America, delivering high quality, high protein ingredients to leading consumer food and pet food manufacturers, and one of the most cost-efficient and lowest carbon intensity ethanol production facilities in the United States, serving the West Coast markets where low carbon fuel is in high demand. PureField also converts production byproducts into animal nutrition products that are high sources of protein and fiber.
POSITION DESCRIPTION
Position Title:   Lab Supervisor                                                                                  
Position Reports To:    Director of Quality Assurance and Food Safety
Positions Supervised: Gluten Lab technicians
POSITION LOCATION: Russell, KS
POSITION PURPOSE:
The Laboratory Supervisor is responsible for implementing the quality assurance (QA/QC) program for the ethanol plant to ensure maximum production quantity and quality, while supporting the policies, goals, and objectives of the company.
ESSENTIAL FUNCTIONS AND BASIC DUTIES
Initiate and implement plant QA/QC program based on best practice in the gluten industry.
Review and verify daily finished product inventory. Make changes as necessary.
Participate in laboratory projects to determine important attributes for inbound and outbound products.
Conduct laboratory testing following AACC and AOAC methods.
Aid technicians with trouble shooting lab equipment.
Collect Mill grab samples, A, and B sifter, and Wheat Starch, (For Perten comparison).
Review process Perten samples compared to lab results. Make necessary adjustments.
Send inbound wheat samples into the state twice a week. Make needed adjustment to scale house Perten.
Coordinate with process crew to check ATP drain samples.
Aseptically collect flour, and finished product for outside lab micro testing.
Prepare and review inbound wheat report.
Monitor and review all lab documents.
Order lab chemicals, and supplies.
Help train new employees on lab procedures, proper sample collection, and the use of lab equipment.
The Laboratory Technician is responsible for implementing the quality assurance (QA/QC) program for the wheat plant to ensure maximum production quantity and quality, while supporting the policies, goals and objectives of the company.
Light maintenance and repairs as needed.
Additional duties, as assigned.
Follow the procedures of the Safe Work programs, including Confined Space, Hot Work and Lock-out Tag-out.
Participate in programs and procedures required to ensure plant cleanliness.
Understand and follow all SQF and FSMA policies.
QUALIFICATIONS
Education/Certification:    Bachelor's degree from four year college/university in a related scientific or technical field.
Required Knowledge & Experience
                  1-3 years experience in a QA/QC laboratory in a process industry required.
Experience with implementing effective QA/QC programs.
Experience with automated laboratory equipment (such as Protein Analyzer & NIR)
Strong knowledge of Microsoft Office Suite required.
Skills/Abilities:
Excellent written and verbal communication skills.
Strong basic math skills.
Ability to interact professionally and effectively with internal and external customers.
Manage multiple priorities with efficiency and accuracy.
Ability to anticipate needs and accomplish necessary tasks.
Strong motivational ability.
Act with honesty and integrity.
PHYSICAL ACTIVITIES AND REQUIREMENTS OF THIS POSITION
Time will be spent in a temperature-controlled office-based environment at the laboratory within the plant.  Ability to sit and stand for long periods of time.  Able to view computer screen for lengths at a time. Some time will be spent in the plant.  All types of chemical industry equipment are used in the plant to include, but not limited to fermentation vessels, high-pressure jet cookers, agitators, mixers, milling equipment, distillation columns, centrifuges and distributive control systems.  May be exposed to loud noises, wet and humid conditions, fumes or airborne particles, toxic chemicals, extreme hot and cold depending on weather conditions. Must be able to speak and listen clearly. Fine visual acuity to read for accuracy.    Some may be required as needed.
 PHYSICAL STRENGTH:
This job may require lifting of up to 50 pounds occasionally. 
Applicants can apply at: www.purefield.com
Posted September 23, 2022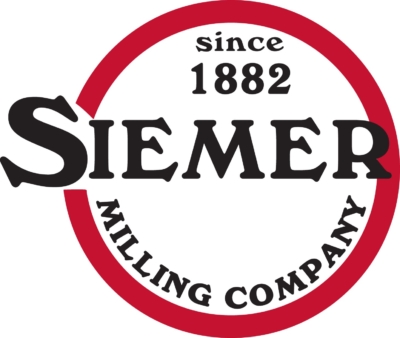 Hopkinsville, KY
Job Summary
The Assistant Plant Manager will oversee 4 milling units and coordinate the day-to-day activities with maintenance, elevator, loadout and packing. This position is responsible for successful day-to-day operations, maintain a safe and sanitary workplace, abiding by the policies of OSHA, EPA, FDA, USDA, HACCP, etc.
Job Responsibilities
Overall responsibility for the efficient operation of multiple flour milling units for maximum yield and productivity
Maintains records in accordance with established policies and procedures
Models and reinforces all safety practices
Trains employees and develops Standard Operating Procedures
Proactively engages in employee development, team building, and the continuous improvement of methods, processes and systems
Work closely with the plant manager to carry out plant specific goals and objectives.
Involvement with the management of policies and procedures that ensure compliance with health and safety, environmental, food safety, sanitation, quality policies, and procedures.
Assist in troubleshooting production problems, optimizing yields, and productivity, and controlling costs.
Schedule and coordinate maintenance activities,
Provide leadership for colleague development as well as establishing and achieving plant goals.
Maintain a high degree of availability to a 24/7 operation.
Champion projects and continuous improvement initiatives at the facility.
Qualifications
High school diploma or GED required. BS and/or and 7+ years related work experience in Milling or related manufacturing Industry.
Expertise, prior experience and demonstrated outcomes in various facets of production systems and processes required
Excellent written and verbal communication skills along with time management required.
Strong decision-making abilities required.
Strong knowledge of reliability practices
Proven analytical and decision-making skills
Experience in creating/modifying/writing training materials and/or best practices
Ability to effectively lead and influence across all levels within the organization.
Experience managing projects
Agility in an ever-changing environment and industry.
Proven ability to identify issues, obtain relevant information, and relate / compare facts from different sources to identify solutions
Analytical Problem Solving: Able to identify problems; apply structured and disciplined methodology to identify root cause
Knowledge of OSHA and food safety regulations in a manufacturing plant
Ability to ride a man lift and frequently utilize stairs in a ten-story facility and maneuver uneven terrain.
We offer competitive pay and benefits – group health insurance, life insurance, Dental/Optical Fund, PTO, Paid Paternity Leave, bonus program, retirement plan 401k/ESOP & educational assistance.
Equal Opportunity Employer – Race/Color/Sex/Religion/National Origin/Sexual Orientation/Gender Identity/Vets/Disabilities
Apply-
Online at https://www.siemermilling.com/employment/
or in person Mon-Fri 7:30am-5pm at:
Siemer Milling Co
315 Quintin Court
Hopkinsville, KY 42240
Posted September 12, 2022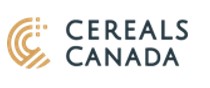 Technical Specialist, Milling – Full Time (Permanent Position)
Competition Number 22-03
Located in Winnipeg, Manitoba, this posting is for a full-time, permanent position for a Technical Specialist who will assist the Manager of Milling in the over-all management and operation of Cereals Canada's milling facilities. The successful candidate will perform milling demonstrations and present milling related topics in CC's in-house programs as well as outgoing missions. He/she will actively participate in the milling part of CC research activities or collaboration with different organizations and will provide expertise in the area of milling and fractionation of both wheat, pulses, and other cereals with an emphasis on customer technical support activities.
Duties and Responsibilities
Capable of delegating or conducting a complete milling process (with or without assistance) by receiving wheat/pulses (up to 1 ton in weight), preparing it for milling, operating milling equipment and bagging and storing finished products and by products (up to 40 kg in weight).
Conducts milling for fee-for-service activities and other research projects in collaboration with other technical areas.
Prepares reports (milling data and findings) after completion of a project.
Performs preventative and scheduled maintenance on equipment in the milling and pulse processing areas.
Monitors inventory of raw materials (wheat or pulses), department supplies and spare parts and facilitates ordering of low inventory items.
Supports the Manager in training newly hired Technician or Technologists.
Provides feedback to the Manager on Technician/Technologist's work performance as a support for performance evaluation or promotion.
Provides general housekeeping for milling and pulse processing areas.
Conduct data analysis and provide feedback to the Manager that will be useful in completion of a project.
Provide milling related technical support to existing and potential domestic and international customers.
Co-leads or Chair technical exchange programs.
Participates in international missions such as investigative, technical, workshops and new crop missions as a support to the Manager and in collaboration with staff from other technical areas.
Prepares data and draft reports after participating in an international mission in collaboration with other travelers.
Serves as a resource to organizations within the value chain, including various government agencies, private sector organizations and research institutions, on matters related to wheat and pulse milling/processing technology.
Undertakes special projects including enhancement of instructional capabilities in the area of milling technology.
Prepares reports of investigative studies and presents research findings to interested parties which could include scientific and technical conferences/meetings or internal meetings.
Position Requirements
The ideal candidate is a dynamic, results oriented and innovative individual with 5 to 7 years of work experience in a commercial milling environment. Completion of a milling course, given by a recognized training organization is required. The successful individual will have demonstrated the ability to develop and maintain effective working relationships and possess excellent communication (verbal and written) skills. Knowledge with MS Office and WinCos or MES is a must. Analytical, decision-making, problem solving, and planning skills are also critical. The candidate must be able and willing to travel both domestically and internationally.
Must be able to communicate in English (read, write, and speak).
Due to the nature of our industry and our contact with the public, it is Cereal Canada's expectation that all employees must be fully vaccinated for COVID-19 in a manner approved by Health Canada. Providing confirmation of full vaccine status is a condition of employment unless a request for accommodation in accordance with The Human Rights Code (Manitoba) has been received and approved by Cereals Canada. Reasonable documentation supporting any request for accommodation will be required.
About Cereals Canada
Cereals Canada unifies the value chain, connecting crop development companies, growers, exporters, and processors to deliver on its promise to advance nourishment by offering responsibly farmed premium crops that are consistent in their quality. Cereals Canada is also a globally recognized independent expert in Canadian grain milling, quality, and end-use functionality. Its goal is to increase market opportunities for millers and ensure end-user success.
Cereals Canada is proud of its diverse workforce comprised of employees who are valued for their individual skills and attributes. Employees enjoy excellent working conditions, competitive salaries, and a comprehensive benefit package, that includes health, vision and dental insurance and paid vacation days. Candidates that have already initiated or are familiar with the Canadian immigration or work permit process are asked to include these details in their cover letter.
The salary range for this position is $65,000.00 to $75,000.00 (Canadian dollars) annually.
Interested individuals are invited to submit their resume including cover letter to:
Manager, People and Business Resources
Cereals Canada
1000-303 Main Street
Winnipeg, MB  CANADA R3C 3G7
Email: careers@cerealscanada.ca
Phone: 204-942-2166
Toll Free: 1-833-956-2444
We thank all applicants for their interest. Only candidates selected for an interview will be notified.
Posted August 15, 2022

JOB TITLE:  PROCESS IMPROVEMENT MANAGER – SEABOARD OVERSEAS GROUP
LOCATION:  Seaboard Corporation Headquarters
REPORTS TO:  VP Plant Operations
DIRECT REPORTS:  Senior Business Analyst
INDIRECT REPORTS: none
GENERAL PURPOSE:
Direct all activities for the management and communication of group KPIs for manufacturing
Lead the implementation of a global system for managing and reporting key management information supporting group objectives for operational excellence and capital project implementation.
Apply knowledge of world-class performance and processes to Seaboard affiliates
Support regional technical directors and operations managers in identifying and applying modern manufacturing techniques and processes
RESPONSIBILITIES
Facilitate and ensure reliability and timeliness of reporting processes from affiliated companies
Oversee the function and maintenance of existing Seaboard systems for record keeping and data analysis
Communicate positive and negative results to regional technical directors, operations managers, managing directors, and Seaboard Overseas executive management
Define causes for performance gaps between actual and design specification or world-class, and propose both CapEx and operational solutions to close the gap as appropriate
Leverage personal and in-house knowledge of manufacturing systems to bring about process improvement
Implement systems for monthly reporting of CapEx project progress with regard to present cost, forecast cost, budget, and timeline
Communicate results and progress of plant audits, scores, issue status, and percentage of progress monthly
Develop a process for reporting a quality index for each affiliate and the commodity trading function
Incorporate a safety index into group management reporting with the support of the EHS manager
Support other departmental functions in the application of technical solutions for enhancing plant operations in terms of efficiency, EHS concerns, food safety, and purchasing efficiency
Lead in the measurement and improvement of energy consumption for Seaboard Overseas affiliates
Act as the hub for Seaboard Overseas harvesting the technical expertise of regional technical directors, engineering, and the industry at large.
Maintain group knowledge base for flow diagrams
Lead the gap analysis process of the group's assets and diagrams while prioritizing the major opportunities with respect to return on investment
Manage process improvement projects as assigned by VP-Plant Operations
MINIMUM QUALIFICATIONS
Bachelor's degree in milling science, engineering or other manufacturing discipline related to the food industry
5+ years relevant experience
Experience managing plant operations with accountability for KPIs
Superior knowledge of plant systems including material handling, air handling, mechanical systems, and automation
Project management experience
Experience reading financial statements
Willingness to travel 25-30% during the first year across the developing world; travel will reduce to 10-15%
Superior acumen with Microsoft Office Suite applications
DESIRED QUALIFICATIONS
Language skills in addition to English
Capital project implementation
International experience
Knowledge of database architecture and design
Apply at: https://www.seaboardoverseas.com/job-opportunities/
Posted on May 24, 2022

Senior Project Engineer
Reports To: SVP Manufacturing and Engineering
03/22/2021
JOB RESPONSIBILITIES
The Senior Project Engineer will utilize a wide range of  management and engineering skills to conceive, execute, and commission multi-million dollar capital projects This includes but is not limited to all phases of design conception, engineering oversight, procurement, execution, and start-up.
Project Development and Design:
Identify and prioritize gaps between existing processes and world-class standards for cost, efficiency, and quality through site visits, review of operational results, and interaction with all levels of management
Establish and formulate design criteria and implementation procedures, using design and construction best practices
Complete project conceptual designs which most efficiently meet business needs
Identify equipment to meet the best combination of cost, quality, delivery, and service
Select civil, millwright, electrical, and automation engineers and contractors capable of providing outstanding service in the country of concern
Create specification documents and bid packages for multi-million-dollar projects
Lead in reviewing bids for adequacy and selecting bids based on the greatest value to Seaboard and its partners
Develop a methodology for document management/change management of project files
Project Execution
Negotiation of major equipment purchases
Negotiation for the purchase of applicable services
Creation and management of the project schedule
Regular follow up with key stakeholders including affiliate management and contractors
Maintaining the highest standards for safety, environmental stewardship, and ethics during all phases of the project
Conducting site visits to ensure adequate progress and quality of installed works
Ensure project is executed on time and within budget
Manage, implement, and develop projects in compliance with the required construction and safety standards
Lead and interact with the project team to manage the process of analysis of Management of Change (MOC) of the project, ensuring the mitigation or elimination of risk in the facilities and the operations
Provide periodic reports on key project metrics to ownership
Be present for commissioning and start-up to ensure installed assets meet required performance guarantees
Asset Review
Conduct visits to ensure installed assets are performing per their intended design
Provide expertise to local operations to ensure maximum uptime and reliability of assets
Periodically provide opinions, valuations, and performance capability of acquisition opportunities
Review and improve operating practices of Seaboard affiliates relative to asset maintenance and operation for bulk material handling and storage systems as well as processing systems
Management Activities
Assist Seaboard and affiliate management in the creation of short and long-term capital budgets
Identify industry trends to ensure Seaboard's continued relevance in the industry for years to come
Create and manage project archives
Assist technical personnel in management and optimization of equipment and relevant processes
JOB REQUIREMENTS
A Bachelor's degree in at least one of the primary engineering disciplines (Civil, Structural, Mechanical) is required. Advanced degree preferred.
10+ years' experience in engineering with a design-build firm, or end user engaged in grain or feed processing, bulk material handling, agriculture, or food processing
Must have proven experience managing the full life cycle of projects including scope, schedule, and budget metrics.
Must have a strategic and action-oriented mindset to anticipate, identify and act on complex challenges and opportunities.
Requires resourcefulness and adaptability to accomplish objectives regardless of the circumstances and obstacles.
Must be a collaborative team player.
Possesses demonstrated ability to optimize work processes to achieve continuous improvement and maximum efficiency.
Unquestioned commitment to ethics
Outstanding verbal and written communication skills
Bi-lingual in Spanish or French is a plus
Able to deal comfortably with multiple stakeholders at all levels of the organization, instilling trust and aligning objectives with broader organizational goals.
Willingness to travel approximately 30% to our operations (third world countries in Africa and South America).
Apply at: https://www.seaboardoverseas.com/job-opportunities/
Posted on May 24, 2022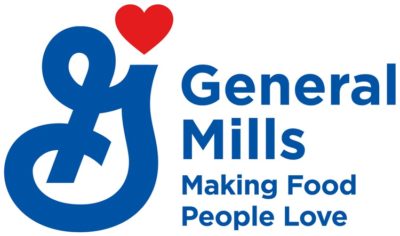 Flour Milling Program Manager (remote eligible)
Minneapolis, Minnesota
Location: Minneapolis, Minnesota
Career Area: Manufacturing
Req ID: 15297
Join General Mills' North America Foodservice (NAF) Supply Chain team and play an integral business-facing role in our $500MM Bakery Flour business as well as leading the Technical Milling program for our five wheat flour mills.  This job is a unique combination of a small Supply Chain Manager role with end-to-end Supply Chain responsibility and Technical Platform leadership for our milling network.  It requires deep technical experience but provides a broad, business-facing opportunity that would be excellent development for someone aspiring to be a Plant Manager in one of our Flour Mills or a place for the right candidate to apply their technical expertise to create value over a longer horizon.Reporting directly to the Sr. Director – NAF Supply Chain, this role will work closely with our Bakery Flour business team, our Grain/Sourcing team and our field Milling Teams in pursuit of our annual business objectives.  It also provides an opportunity to make a lasting impact on our milling network through innovation/ mill modernization, operational standardization, and coaching our field leadership.KEY ACCOUNTABILITIES 
Represent Supply Chain on the Bakery Flour business team accountable for annual RNS and SOP commitments.  Support growth opportunities while delivering our cost commitments.
Develop capacity solutions to support growth and HMM pipeline to maintain/increase our best-in-the-industry margins.
Provide tactical Run/Improve direction to mills on near-in supply strategies as well as developing longer-term strategic plans for our Milling network.
Lead our Technical Milling Ops team with a focus on development and results
Standardize Foundational Systems approach and lead implementation across our network
Develop mill modernization glidepaths and prioritized capital investment plans.
MINIMUM QUALIFICATIONS 
Bachelor's Degree
7+ plus years of related experience
Strong influence and communication skills; ability to navigate a matrixed organization with urgency and commitment to results.
Demonstrated Supply Chain core capabilities – Integrated Supply Chain Mindset, Business Partnership, Data & Process/Decision Making
Specialized Supply Chain capabilities preferred – Strategic Influence, External/Customer Focus, Financial Acumen, Coaching for Capability Building (but also great opportunity for development)
PREFERRED QUALIFICATIONS
Bachelor's Degree in Milling Science highly preferred, but may accept Bachelor's in Business, Engineering, Operations Management, or Supply Chain Management with appropriate Technical Milling experience.
COMPANY OVERVIEW
We exist to make food the world loves. But we do more than that. Our company is a place that prioritizes being a force for good, a place to expand learning, explore new perspectives and reimagine new possibilities, every day. We look for people who want to bring their best — bold thinkers with big hearts who challenge one other and grow together. Because becoming the undisputed leader in food means surrounding ourselves with people who are hungry for what's next.
Posted April 17, 2022
Opportunities in Latin America

Job Title: Head Miller
Location: Kingston, Jamaica
Reports To: General Manager
Job Type: Expatriate
 General Purpose
Overall responsibility for the performance of the milling operations and of the efficiency of the production personnel.
Good team management skills.
Key Tasks & Responsibilities
Obtaining an extraction rate of flour corresponding to the standards of the profession.
Ensure a high quality of flour and bran production.
Responsible for production scheduling optimization.
Perform a daily control of the settings and efficiency of the flour mill.
Perform a daily setting of the breaks release and check of the flour and product streams.
Responsible for the integrated pest management strategy and supervision of the pest control measures.
Prioritize maintenance tasks.
Management of the wheat and flour bin inventory.
Continuous improvement of operations and identification of new technologies.
Establishment of food safety policies and implementation of procedures.
Ensure that the company meets and exceeds local safety and environmental regulations.
Implement and improve company operations manual.
Responsible for the production and inventory figures given to the Accounting department.
Responsible for the training of the workers and their professional follow-up.
Control of bags, additives, spare parts, fuel, water and tools inventory and stock.
Responsible for the order and control of inventory and stock of goods and items for the operation of the mill (except for the wheat).
Ensure customer satisfaction with products being delivered.
The responsibilities outlined in this job description are not a comprehensive list; additional tasks may be assigned to the employee from time to time.
Education & Experience
Milling degree preferred or accredited certificate in Milling Sciences.
5+ year grain milling experience as a Chief Miller.
Strong organizational skills are required for the position.
Experience with HACCP principles and application
Experience with wheat and flour analysis including the ability to interpret flour and dough analyses relative to end-product impact.
Familiarity with a wide variety of flour quality required for bakery products to include baguettes, pan bread, buns, rolls, cakes, biscuits and flat breads.
Fluency in English required.
Experience working in developing countries preferred.
Ability to regularly work odd hours due to product demands.
Working Environment/Conditions
Field job, for a dynamic and motivated person
Must be in good physical health due to physical remoteness of location and operations.
Expatriate must be able to operate outside normal comfort zone at times.
Travel will be minimal.
Apply at: https://www.seaboardoverseas.com/job-opportunities/
Posted on May 24, 2022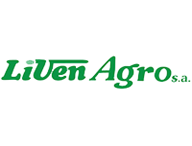 DIRECTOR DE MOLINO
Liven Agro S.A. es líder europeo en la producción de maíces para la industria agroalimentaria. Estamos especializados en todo tipo de maíces para las diferentes ramas de la alimentación humana. Procesamiento del grano en sus diferentes productos básicos, sémola de maíz, harinas. Seguimiento del cultivo en campo, recolección, almacenamiento, selección limpieza y envasado según las necesidades de los clientes. Desde Liven Agro S.A. apostamos por el talento que quiera asumir el desafío de ayudarnos a cumplir con proyectos estimulantes que requieren de investigación y desarrollo para la innovación agrícola.
Descripción de la oferta
Reportando a gerencia, la persona seleccionada deberá: Dirigir el sistema de producción de nuestro molino garantizando la satisfacción de la demanda de nuestros productos en un 100% en términos de volumen, calidad y oportunidad. Lo hará mediante los principios de ingeniería aplicados al diseño, optimización de procesos y resolución de problemas así como a la evaluación e implementación de nuevas tecnologías.
Funciones laborales esenciales:
Gestionar la calidad, formulación y seguimiento de presupuestos, políticas de seguridad e higiene industrial.
Comparar las tecnologías disponibles internas y externas e impulsar mejoras en relación a las existentes.
Proponer mejoras en el diseño de equipos y proveedores.
Estandarizar operaciones y metodologías.
Ayudar a resolver problemas técnicos aplicables en planta.
Establecer metas y liderar el cumplimiento del plan de producción en términos de productividad, calidad y costes.
Trabajar en colaboración con otros departamentos en la implementación de enfoques innovadores para la operación y el mantenimiento de la planta.
Asegurar el buen funcionamiento de las máquinas y/o equipos detectando y coordinando las necesidades de mantenimiento mediante la asistencia técnica, informe de fallos y la participación en el mantenimiento preventivo y correctivo.
Analizar periódicamente los diferentes procesos a fin de identificar fuentes de ahorro que rentabilicen la operación, controlando estándares de producción, mano de obra, consumo y calidad, de acuerdo a los parámetros establecidos, manteniendo así la calidad de los productos.
Detectar las necesidades de nuestros clientes y traducirlas en estrategias que permitan generar rentabilidad en el negocio a través de soluciones tangibles y efectivas.
Habilidades requeridas:
Liderazgo: gerencia de equipos, comunicación efectiva, toma de decisiones, proactividad.
Auditoría de procesos: manejo de indicadores, estrategia empresarial, excelencia operacional y mejora continua.
Gerencia de proyectos industriales: desarrollo de planes de inversión, implementación tecnológica y operacional para plantas procesadoras de cereales
Manejo de Microsoft Office (Excel avanzado) y Autocad
Pensamiento analítico, estratégico y conceptual orientado tanto al detalle como a resultados.
Inglés avanzado, C1.
Gran conocimiento de una variedad de operaciones de unidades de proceso. Algunos ejemplos incluyen manejo del grano, limpieza y molienda de maíz, transporte de productos, sistemas de control de polvo, empaque y / o carga de recipientes a granel, sistemas de automatización y almacenamiento.
Educación y Experiencia requerida:
Licenciatura en los campos de Ingeniería, Ciencias de la Molienda, Fabricación de Producción, Tecnología, Procesamiento de Alimentos u otro campo relacionado.
Experiencia mínima de 3 años en sistemas productivos de plantas de molino de maíz.
Otros datos:
Proyecto estable con posibilidades de crecimiento profesional a largo plazo dentro de la compañía.
Si encajas con el perfil o conoces a alguien que lo haga, envíanos el CV a: rrhh@livenagro.com.
CHIEF MILLER
Liven Agro S.A. It is the European leader in the production of corn for the food industry. We are specialized in all types of corn for the different branches of human consumption. Processing of the grain in its different basic products, corn grits, flours. Monitoring of the cultivation in the field, collection, storage, selection, cleaning and packaging according to the needs of the clients. From Liven Agro S.A. We are committed to the talent that wants to take on the challenge of helping us fulfill stimulating projects that require research and development for agricultural innovation.
Offer description
Reporting to management, the selected person must: Direct the production system of our mill, guaranteeing 100% satisfaction of the demand for our products in terms of volume, quality and timeliness. It will do so through engineering principles applied to design, process optimization and problem solving as well as to the evaluation and implementation of new technologies.
Essential job functions:
Manage the quality, formulation and monitoring of budgets, safety and industrial hygiene policies.
Compare available internal and external technologies and drive improvements in relation to existing ones.
Propose improvements in the design of equipment and suppliers.
Standardize operations and methodologies.
Help solve technical problems applicable in the plant.
Establish goals and lead the fulfillment of the production plan in terms of productivity, quality and costs.
Work collaboratively with other departments in implementing innovative approaches to plant operation and maintenance.
Ensure the proper functioning of the machines and / or equipment by detecting and coordinating maintenance needs through technical assistance, fault reporting and participation in preventive and corrective maintenance.
Periodically analyze the different processes in order to identify sources of savings that make the operation profitable, controlling production, labor, consumption and quality standards, according to the established parameters, thus maintaining the quality of the products.
Detect the needs of our clients and translate them into strategies that allow generating profitability in the business through tangible and effective solutions.
Required skills:
Leadership: team management, effective communication, decision making, proactivity.
Process audit: management of indicators, business strategy, operational excellence and continuous improvement.
Management of industrial projects: development of investment plans, technological and operational implementation for cereal processing plants
Management of Microsoft Office (advanced Excel) and Autocad
Analytical, strategic and conceptual thinking oriented to both detail and results.
Advanced English, C1.
Great knowledge of a variety of process unit operations. Some examples include grain handling, corn cleaning and milling, product transportation, dust control systems, packing and / or loading of bulk containers, automation and storage systems.
Education and Experience required:
Bachelor's degree in the fields of Engineering, Milling Science, Production Manufacturing, Technology, Food Processing or other related field.
Minimum experience of 3 years in production systems of corn mill plants.
Other data:
Stable project with possibilities for long-term professional growth within the Company
Send your CV to: rrhh@livenagro.com
Posted December 29, 2020
Opportunities in the Middle East and Africa

Responsibilities
Responsible for the transfer for the wheat from the vessels to the silos, and opposite for the bran
Management of the wheat and flour bin inventory
Obtaining an extraction rate of flour corresponding to the standards of the profession
Continuing looking for new and better methods to improve the overall operation and its efficiency
Ensure a high quality of flour and bran production
Maintain order and discipline within the operational personnel
Establish rules and regulations in order to improve safety procedures
Ensure that the company meets and exceeds local safety and environmental regulations
Implement and improve Seaboard Corporate Operation manual policies
Weekly, monthly and annual control of the balance sheets of production and their follow-up
Presentation of the weekly, monthly, semi-annual (for Kansas) and annual production  reports
Responsible for the production and inventory figures given to the Finance department
Responsible for the training of the workers and their professional follow-up
Ensure permanent training for the employees
Overall responsibility for the maintenance of the mill
Responsible for the security and hygiene in all the installation of the company
Control of bags, additives, spare parts, fuel, water and tools inventory and stock
Responsible for the order of goods and items for the operation of the mill (except for the wheat)
Manage relationships with third party suppliers (both service and commodity)
Maintain communication and customer relations at all times
Ensure customer satisfaction with products being delivered
Qualifications
Milling degree preferred or accredited certificate in Milling Sciences
5+ year grain milling experience
Technical knowledge of specific agricultural commodities
Exceptional organizational skills are required for the position
Fluency in English required
Experience working in developing countries preferred
Ability to regularly work odd hours due to product demands
Apply at seaboard.overseas.com
Posted on August 12, 2021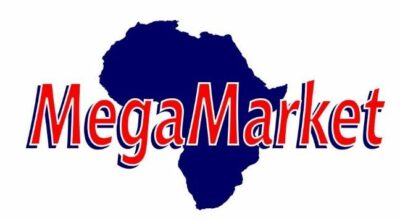 MEGA MARKET (PVT) LTD
The successful applicant will be responsible to the Processing Manager for:
The overall performance of a new 400 ton per day Wheat Mill and an existing 100 ton per day Maize Mill situated in Mutare, Zimbabwe.
Assisting with the commissioning of the new Wheat Mill and bringing it to its rated capacity by the end of Quarter 1 2022.
Assisting with the recruitment and training of the staff necessary to man the new Wheat Mill.
Drawing up and implementing Quality, Food Safety, Hygiene and Health and Safety standards and SOP's for all Milling operations.
Designing and implementing effective GMP programs for both Mills.
Planning, controlling and coordinating all production operations in a manner consistent with defined quality and other standards.
Producing annual operating budgets and maintaining strict financial controls over all Milling costs.
Producing daily, weekly and monthly performance reports for both Milling operations.
Managing the wheat and maize procurement processes to optimise stock holdings, stock quality and stock cost.
Working with the Sales Marketing Department to develop an optimal product range and establish markets for those products.
Planning and controlling the ordering and usage of production consumables, packaging and spare parts to ensure that availability and cost are optimised.
Ensuring that all stocks are controlled and reconciled on a regular basis.
Consistently meeting finished product quality standards and ensuring that all products meet customer quality requirements and specifications.
Implementing systems for continual operational and quality improvement and innovation.
Liaising with the Engineering Services Manager to ensure that equipment availability and efficiency is maximised by implementing an effective preventive maintenance system.
Managing and motivating Mill staff.
Using KPI's to measure, manage and reward staff performance.
Implementing on the job, internal and external training and development programmes for all Milling employees.
Required Education and Experience
A milling/food processing related tertiary qualification.
A post-graduate management qualification would also be advantageous.
Ten years of hands on experience in a wheat milling environment where at least 4 years have been spent at middle management level.
In depth knowledge of the maize and wheat food industry environment.
Ability to effectively manage a unionized work force.
A good understanding of the operations of standardised milling equipment, standardised grain testing equipment and milling laboratory instruments.
Must be computer literate and should have experience with SCADA control systems.
Should have good problem solving skills and experience with SPC and root cause analysis.
Should have experience with Preventive Maintenance systems and managing maintenance personnel.
Competence in implementing and maintaining ISO/HACCP management systems
Working knowledge of ISO 22000, ISO 9001, ISO 14001, OHSAS 18001 standards
Should have good people and performance management skills.
Should possess good verbal and written communication skills.
Send resume/CV to: HR@megamarket.co.zw
Posted July 20, 2021
Milling Companies
(some of which are Fortune 500 companies)