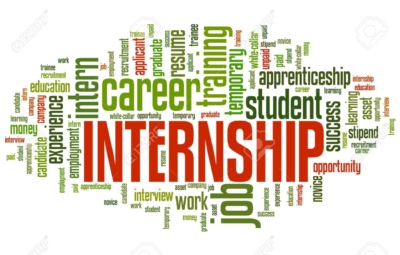 Throughout my college career, I have always maintained a balance between working part-time and studying as a full-time student. I've found that attending lectures and laboratories in order to learn the ins and outs of a field is crucial. However, I think that my experience with the internship program through the Department of Grain Science and Industry at KSU was the most important aspect of my college career.
I had my first internship opportunity as a sophomore with the former Cereal Food Processors' hard wheat flour milling location in Wichita, Kansas (now owned by Grain Craft). While working at Cereal Food Processors (CFP), I received a good sense of just how important internships are. Before starting my internship, I had only focused on principles of grain milling. While at CFP Wichita, I gained an appreciation of the day-to-day operations associated with a typical wheat flour mill. I was a part of CFP's 2013 New Crop Survey. This position focused heavily on laboratory training including quality control and assurance.  I had a wonderful experience, which lent me the confidence to know that I wanted to stick with the Milling Science and Management program. I feel as if my time at CFP was a valuable experience, but my degree option at KSU is in milling operations. So, going into my junior year I was focused on landing an internship for the summer of 2014 that would focus on flour milling operations.
In September of 2013, I was able to secure an intern position with Wilkins-Rogers Mills at their soft wheat flour milling location in Mount Joy, Pennsylvania. This position was a general operations internship, which allowed me to gain extensive experience in all departments. While in Mount Joy, I worked long hours, but was rewarded with the immense amount of experience I gained. From day one, I was immediately reminded of the importance of translating knowledge gained in the classroom to real life application.
My first task was to construct a process flow diagram of the entire grain elevator storage system at the Mount Joy plant. The importance of understanding the process flow of any manufacturing facility is paramount. Without an in depth understanding of the process flow, a person cannot properly understand both the abilities and limitations of a particular handling system. Also, before I was able to move on to learning the general operations pertaining to the grain elevator, every detail of my flow diagram had to be correct. The Director of Operations for Wilkins-Rogers Mills – Aaron Black made sure of it. However, instead of merely showing me details I failed to capture, Aaron would tell me that my diagram was incorrect and that I needed to fix it. This frustrated me at first, but in the end, taught me a valuable lesson. Rather than spoon-feeding me information, he forced me to learn the process flow for myself. This is just one of the reasons that I think an internship in the grain science industry is so valuable. I now look up to Aaron with great respect as a mentor. This is mainly because of the way he challenged me, but was extremely helpful with any and all questions I had about the milling industry as well.
The next phase of my internship experience involved learning the day-to-day operations of the grain elevator. I was again able to apply knowledge learned in school to real life in areas such as sampling methods, quality testing, and safety.
After learning the operations of the grain elevator well, I moved on to flour milling operations. At first, I was tasked with producing a process flow diagram of the mill's cleaning house. Then, I shadowed the day shift miller for a few days to gain a sense of how the mill operated during a typical shift. Learning day-to-day operations included filling out production reports, hourly flour quality testing, hourly rounds (making sure equipment was working properly), checking/correcting break release, optimizing the grind for various milling passages, hourly rebolt sifter checks, enrichment tests, and switching between flour blends. This part of my internship took a significant amount of time, but was rewarding in that by my last week with Wilkins-Rogers, I was able to oversee a couple shifts as a miller.
Near the end of my internship experience with Wilkins-Rogers, I was able to meet with the North American Millers' Association in Washington DC, to discuss current issues in the grain milling industry. While in DC, I also had a chance to meet with the other two members of the grain-chain to discuss their role as advocates for the entire grain processing industry. During this trip, I spent time at one of Wilkins-Rogers Mills' other locations in Ellicott City just outside of Baltimore, Maryland. Although I was only at the Ellicott City plant for a few days, I was fortunate enough to see a lot of action. This was mainly due to the fact that the plant was in the midst of a large capital project, which was replacing an aging pack-line with new state of the art equipment.
All in all, my internship experiences within the grain processing industry have been incredibly valuable, as I've progressed throughout my academic career. I know that I have gained knowledge and experience that just isn't possible to receive in the classroom. I have been able to create relationships, which will be important in years to come as my career in the grain processing industry advances as well. Finally, none of this would have been possible without KSU's Department of Grain Science and Industry's continued partnership with companies like Grain Craft and Wilkins-Rogers Mills to provide valuable internships in the grain processing industry.
           – Drew Peterson, senior in Milling Science and Management, Kansas State University